Winterbourne House & Garden Update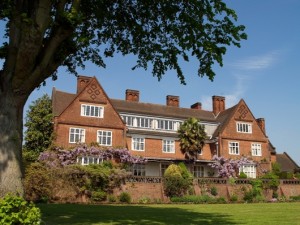 Things are afoot for the new season at Winterbourne House & Garden and their February Notebook is the place to go for your all your gardening tips at the end of this month. They also have a new section on their website called Snapshot, a place where all the best photos from the month that has been can be showcased (our favourite's the 'Edgbaston Pool' shot!). Finally they have a short history lesson in the form of 'A Fine Old Nut Alley' talking about the Hazelnut Walk that shrouds one of the paths through the garden, spanning from it's beginnings in the early 1900's to present day, covering it's uses and it's care.
For more information about what's going on at Winterbourne, head over to their Digging For Dirt blog!