Winterbourne House & Garden Update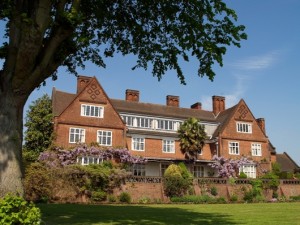 If you've been to Winterbourne lately you'll have seen that it's beginning to burst with colour as life returns to the gardens on every front; in this month's update of their Digging for Dirt blog there's a plethora of helpful tips, some beautiful photographs and another history lesson, this time centred around their Gilbert Orchid House.
Filling up the Snapshot section this month is a wonderful selection of photographs focused around the colour green with a quote attached from Gertrude Jekyll, the famous horticulturalist who created over 400 gardens worldwide and who also inspired Margaret Nettlefold's design of the Winterbourne Garden.
The Gilbert Orchid House is one of the standout attractions at Winterbourne and this month their article Blowing Hot and Cold documents it's rich history from it's beginnings all the way through to present day.
As always they have released a garden notebook, this one covering off the jobs you can get done throughout April (there's still time!). But don't take it from us, head over here and read it straight from the experts to ensure your garden is blooming beautifully throughout the year.